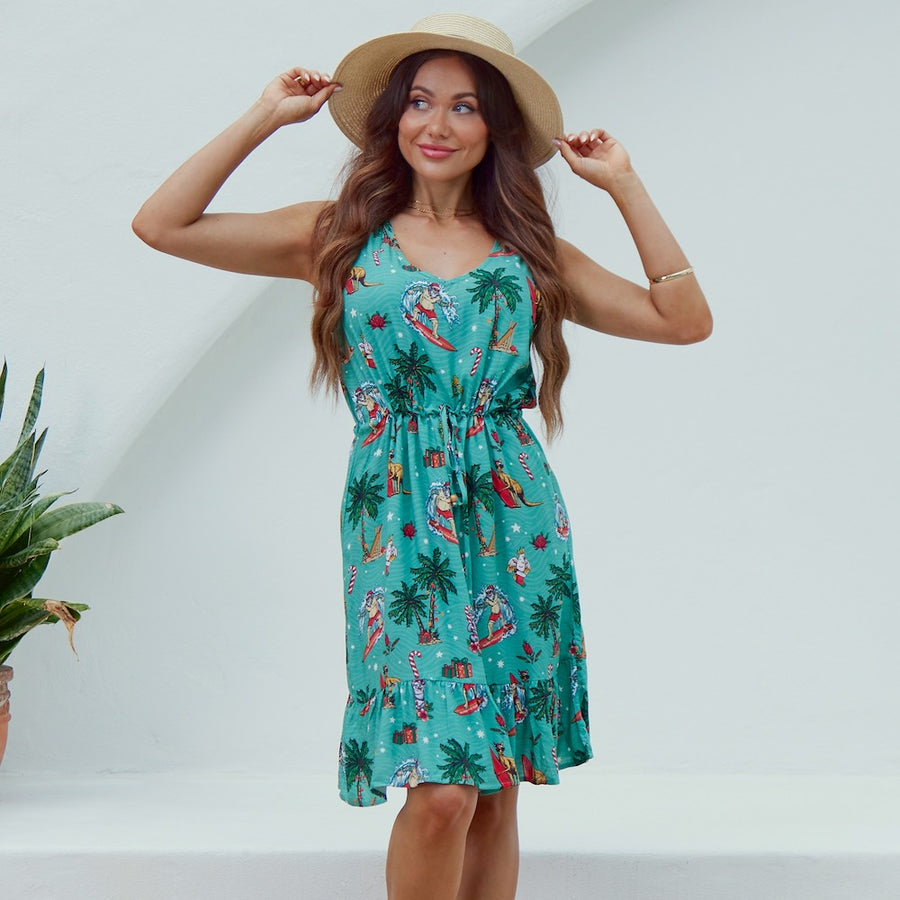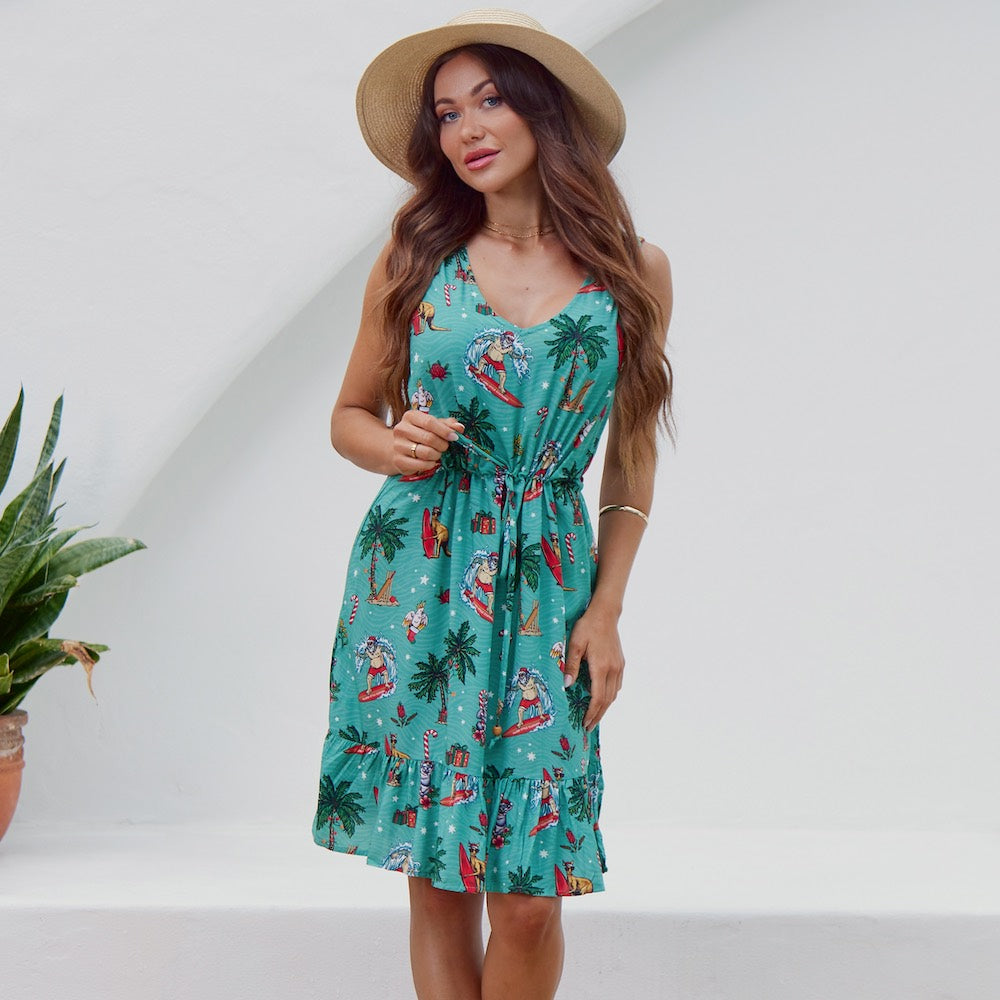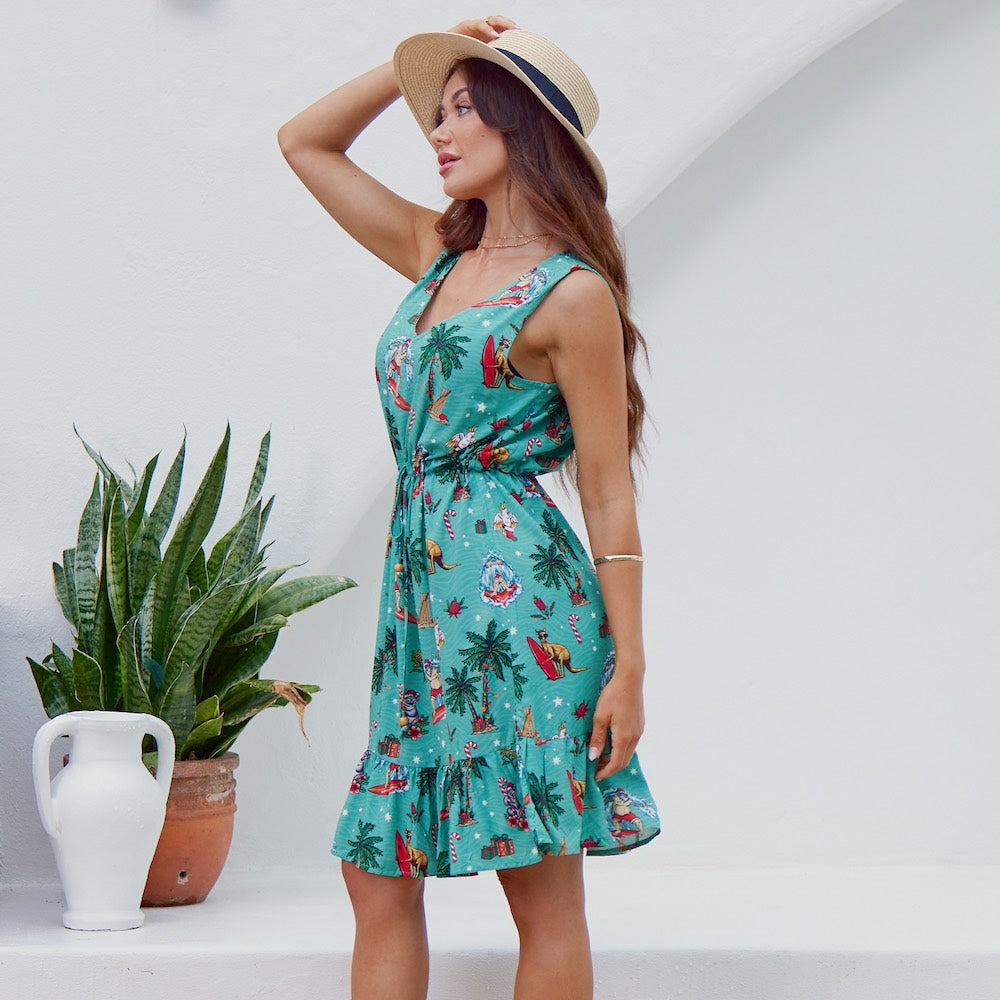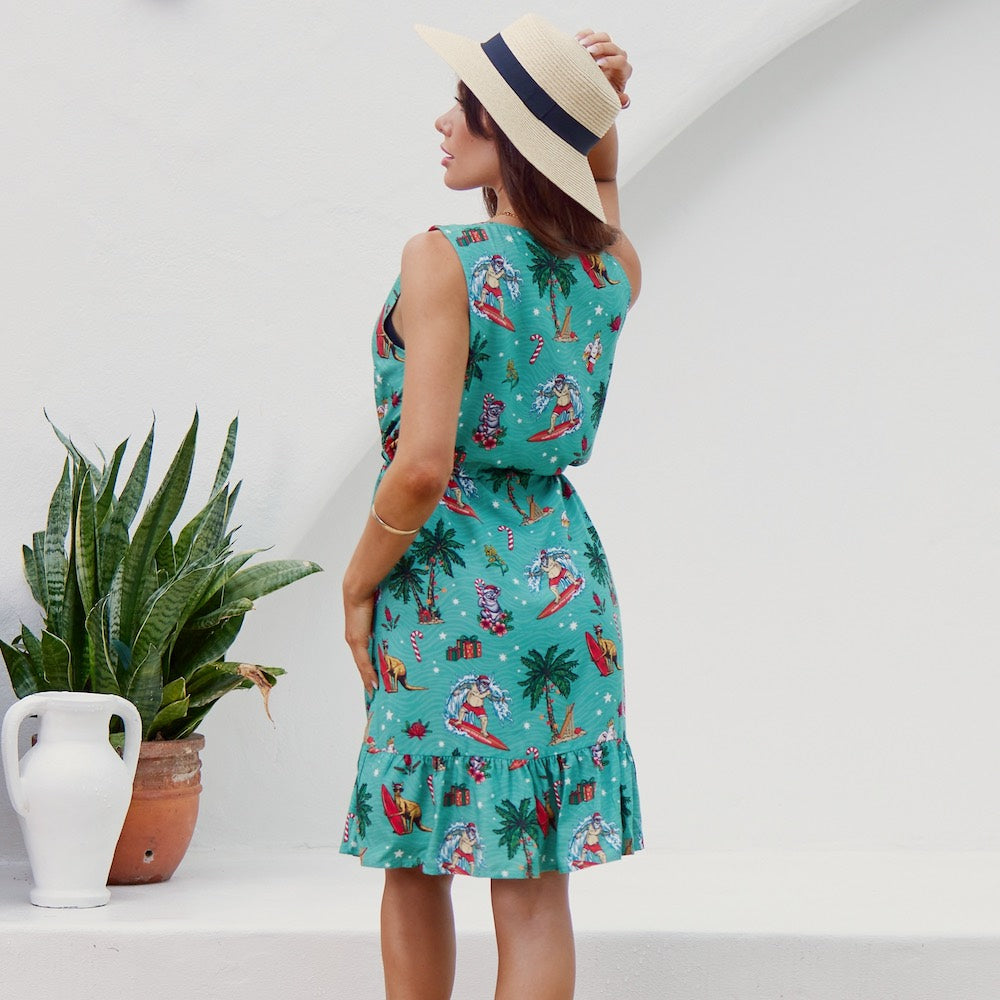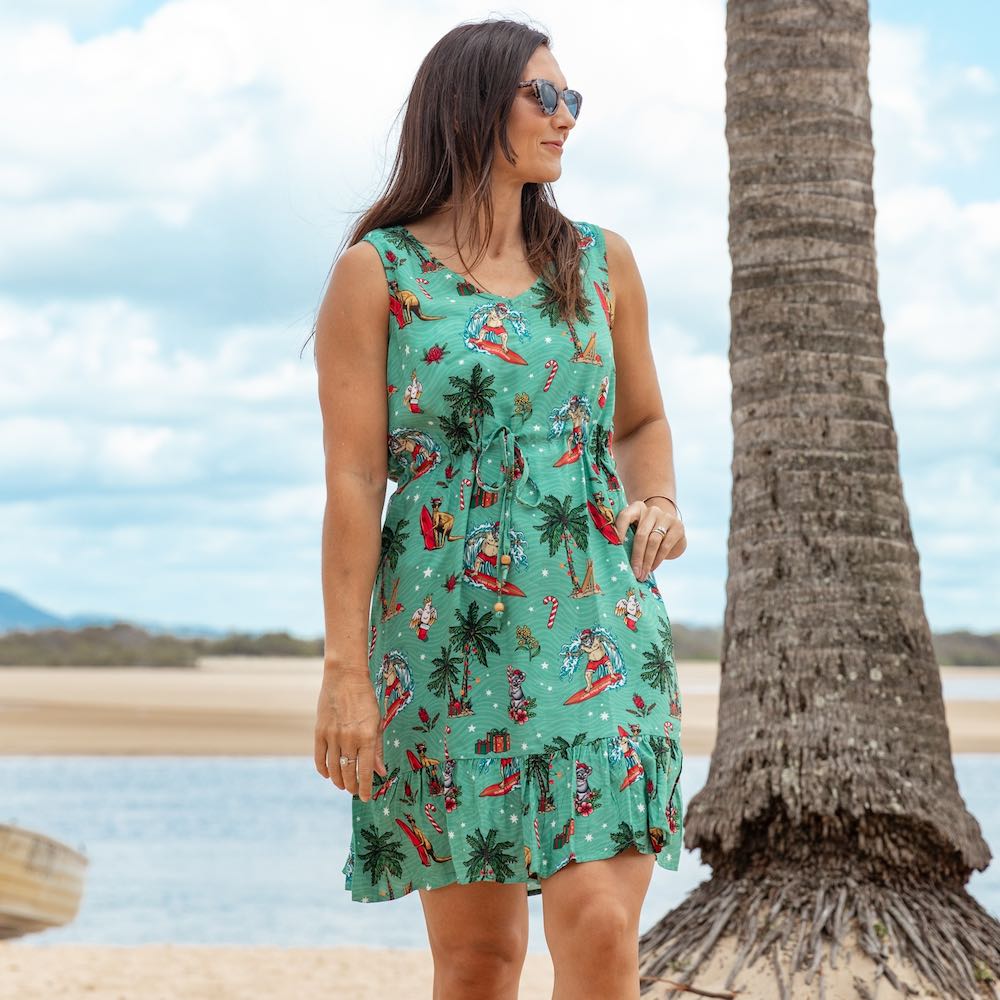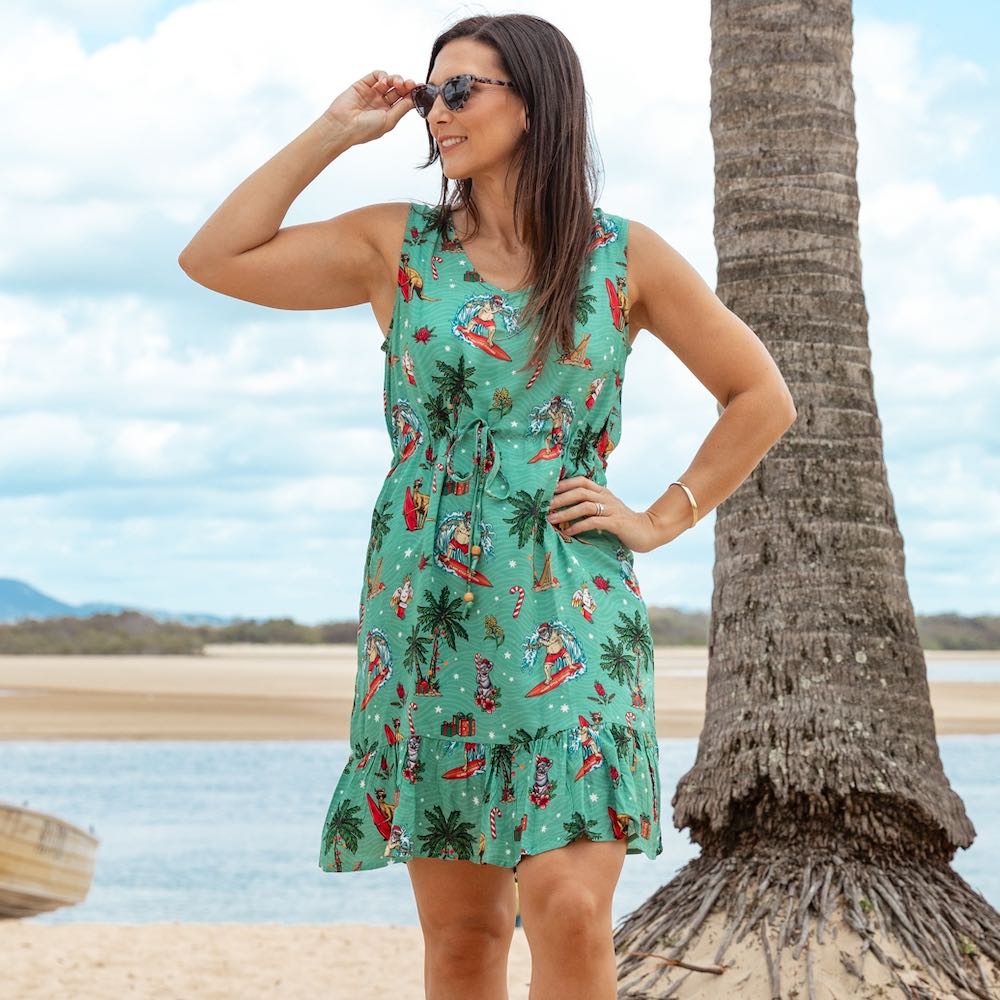 Aussie Christmas Green - Womens Festive Dress
Spread some festive cheer no matter what's under the mistletoe with the Aussie Christmas Green Womens Festive Dress. Crafted from lightweight rayon to avoid feeling weighed down, this dress is a stylishly merry way to deck the halls (or yourself!) this season. The perfect accompaniment for any upcoming Christmas parties, too!
This dress features a soft v-neck, adjustable (non-elastic) waist tie, and ruffled hem. 100% Rayon.
PRODUCT DETAILS
- Aussie Christmas Green
- 100% Soft-Touch Rayon
- Original ISC🌴 designed in-house
- Soft V-neck
- Feminine ruffle hem
- No pockets
- Drawstring tie-waist (no elastic)
- Easy fit - check size guides before purchasing