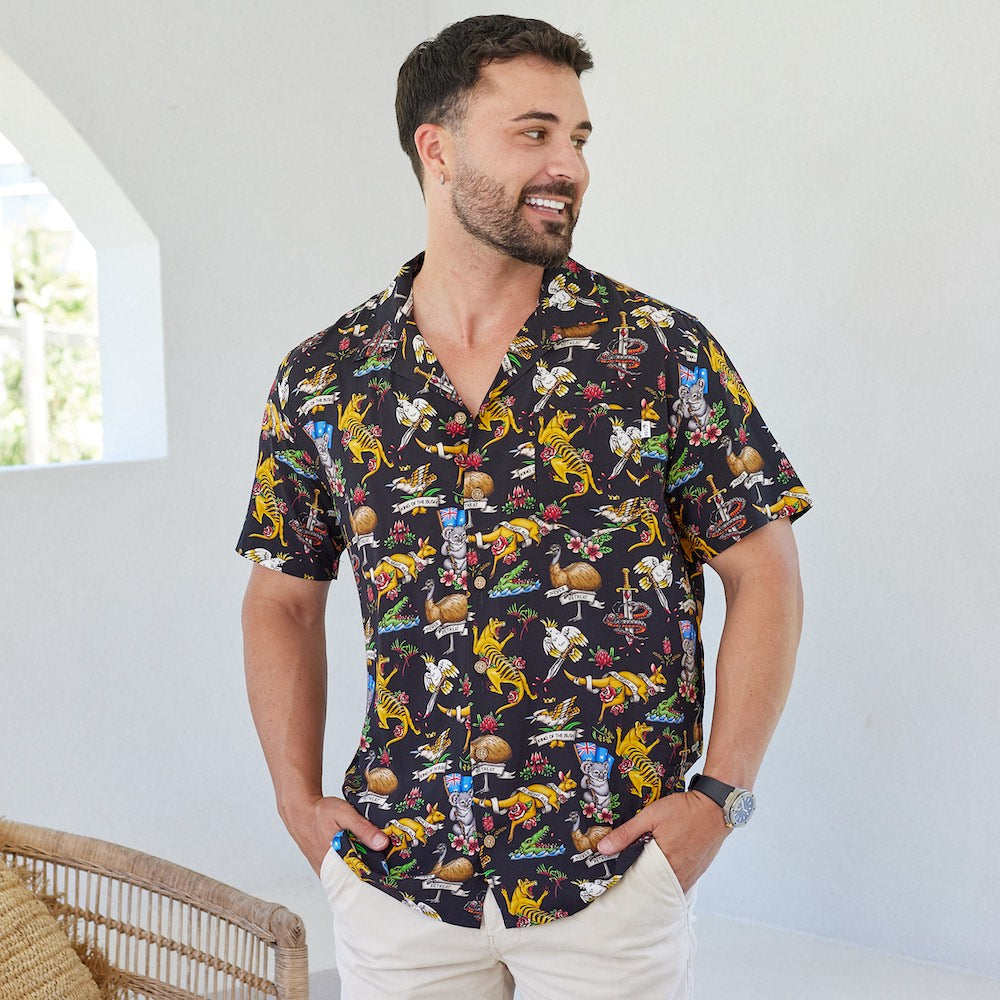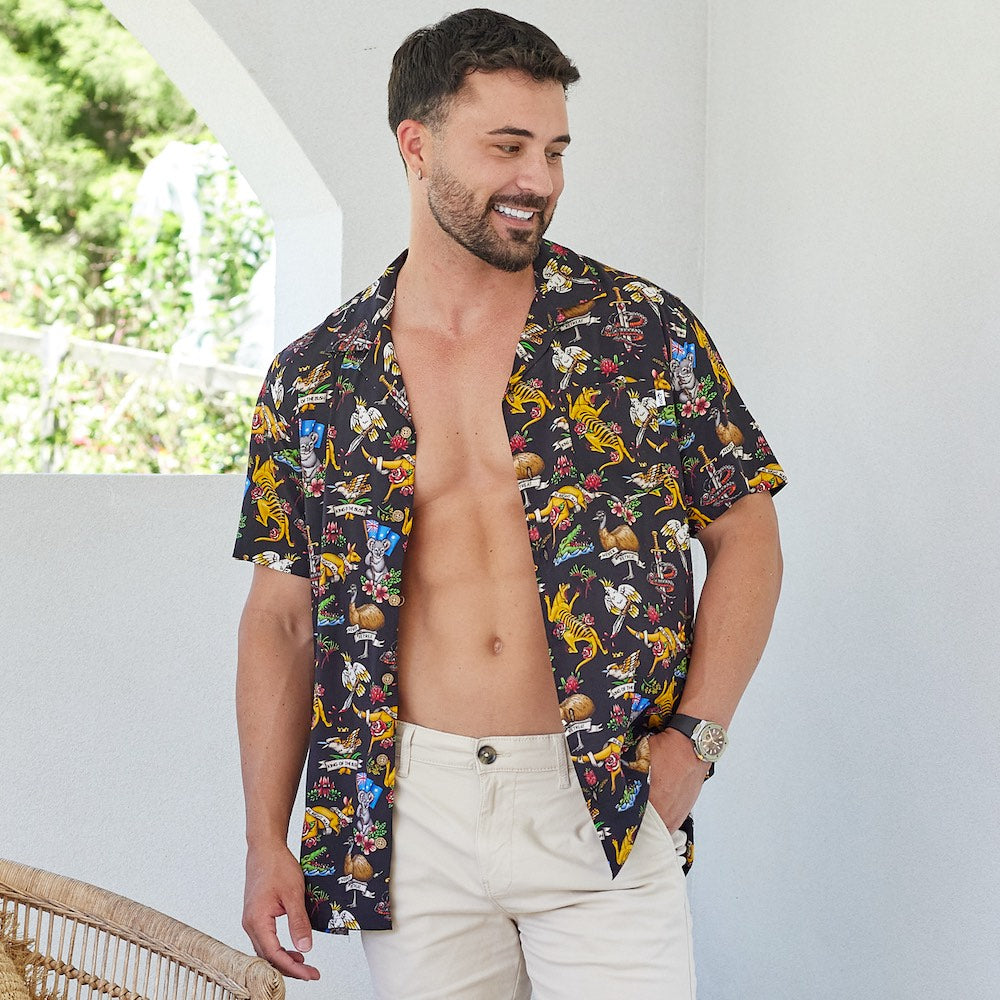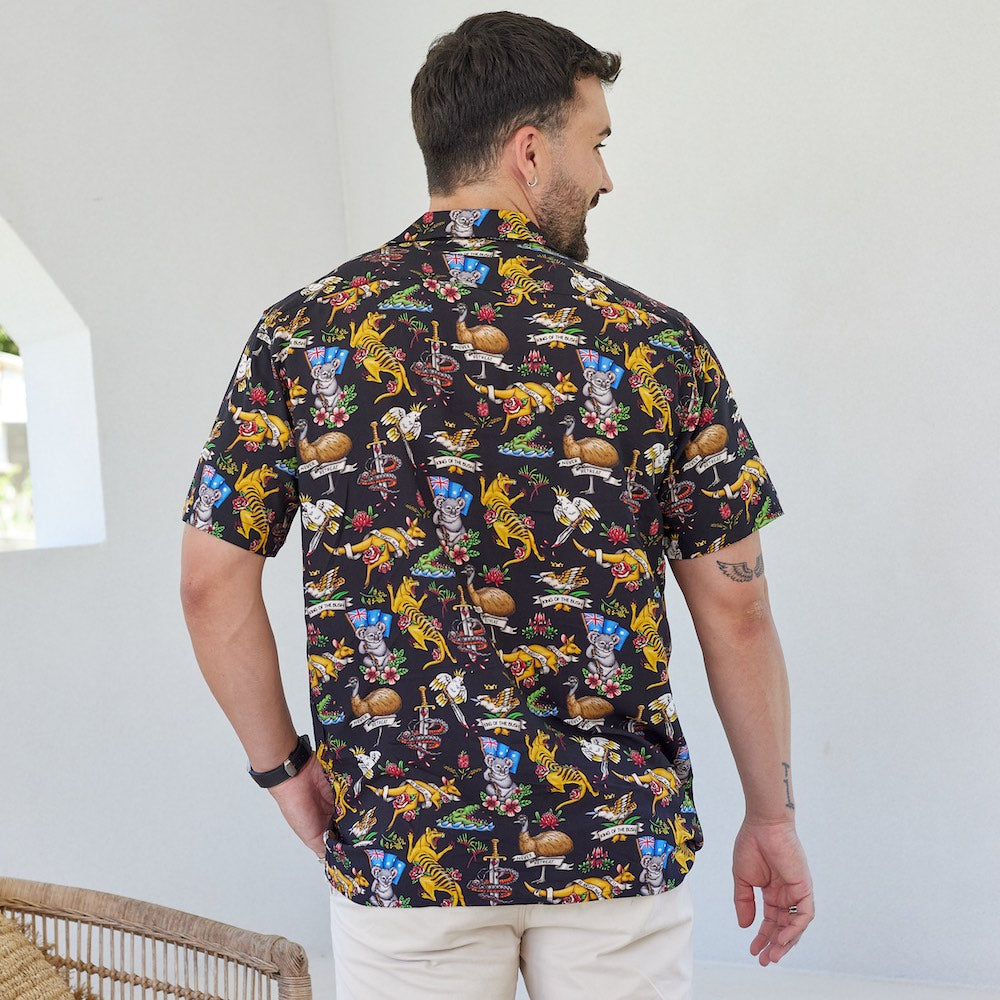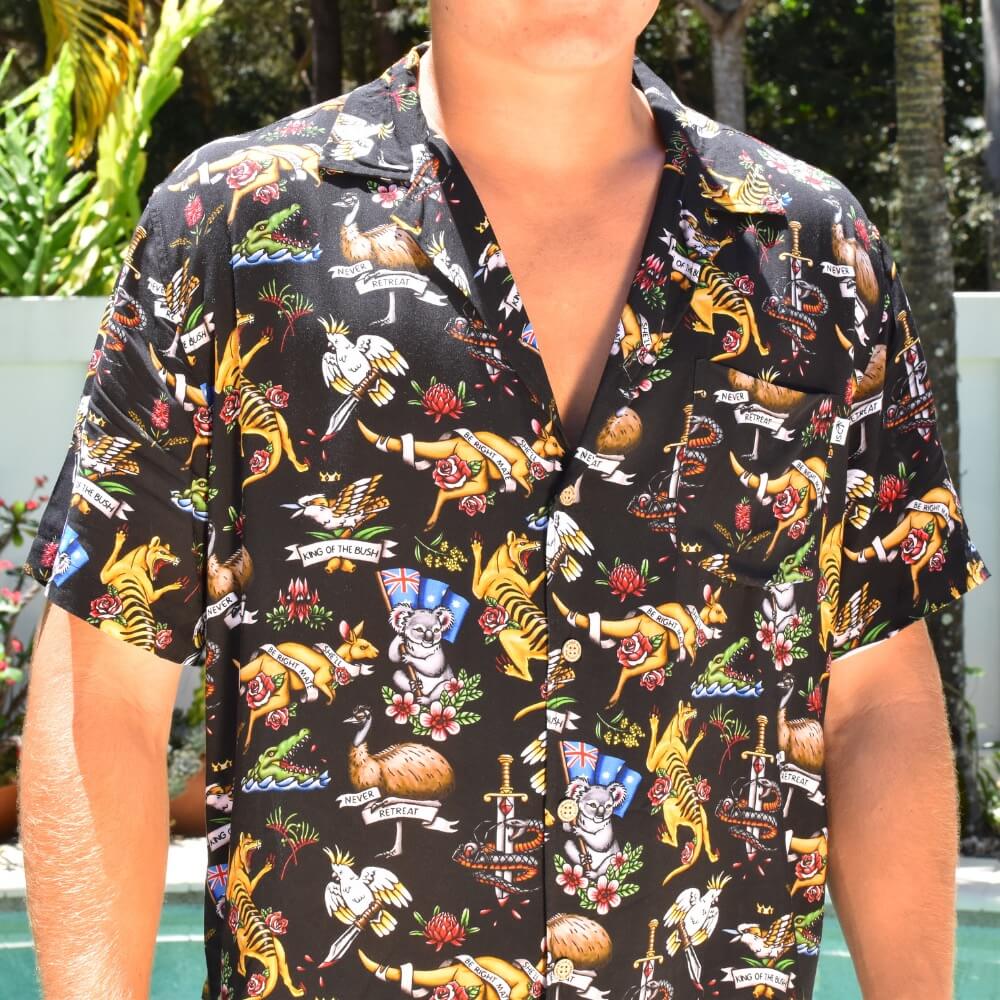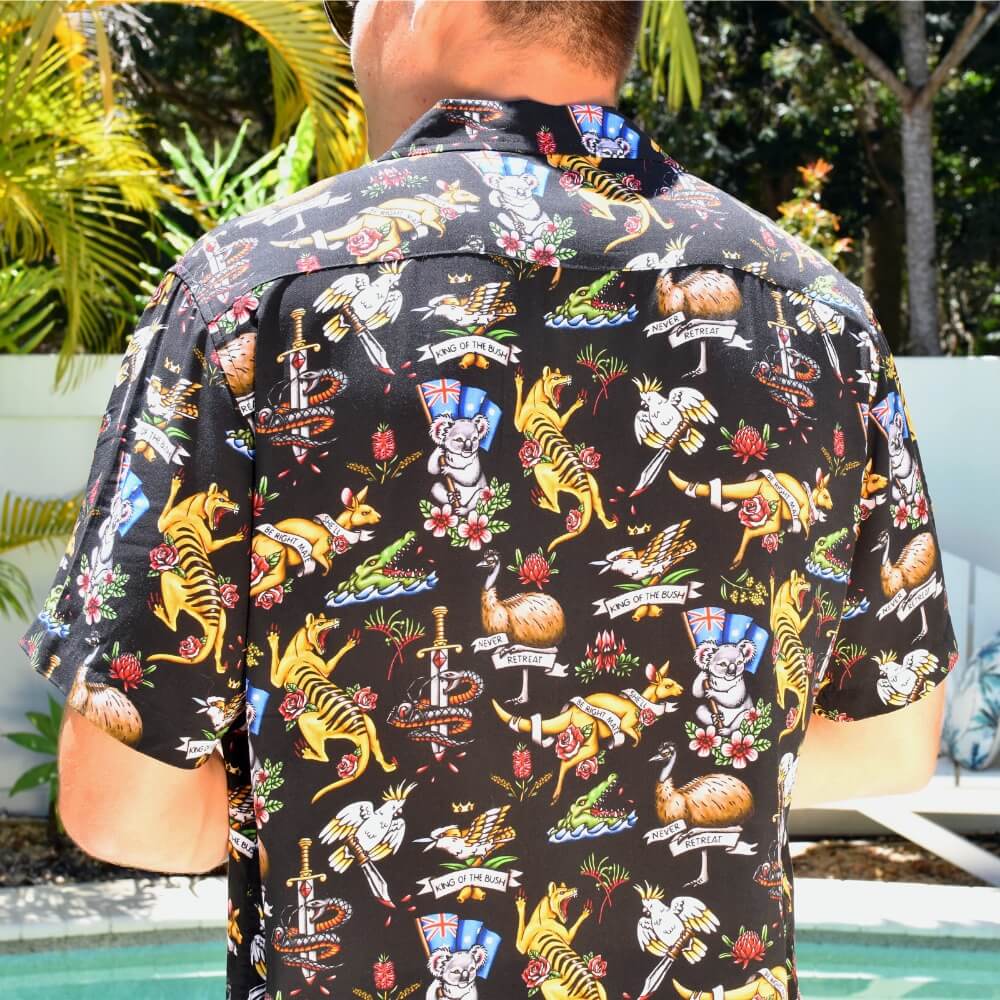 Down Under Black - Men's Aussie Shirt
It's Friday, and time to rip off the hi-vis, throw on one of these wicked new shirts, and hit the pub. 
Wear this Down Under Shirt like a second skin. Cutting-edge style as indelible as tattoo ink and showcasing Australia's unique living landscape. Look deadlier than the local fauna and lay siege to lame with this relaxed Aussie attire. 

We do things a little differently in the Southern Hemisphere - and we do them bloody well, thanks mate. View the Down Under Collection.
PRODUCT DETAILS
Down Under - Black (also available in Blue)
100% Soft Touch Rayon
Classic collar
1 x chest pocket
ISC embossed coconut buttons
Regular fit - check size guides before purchasing