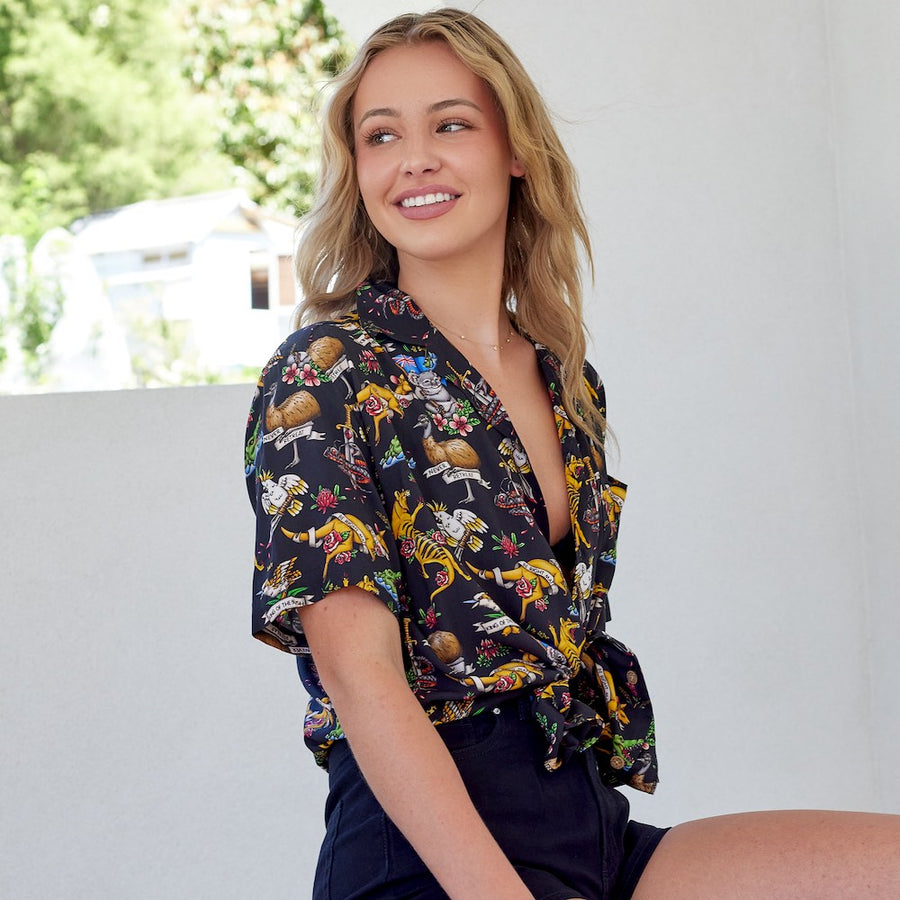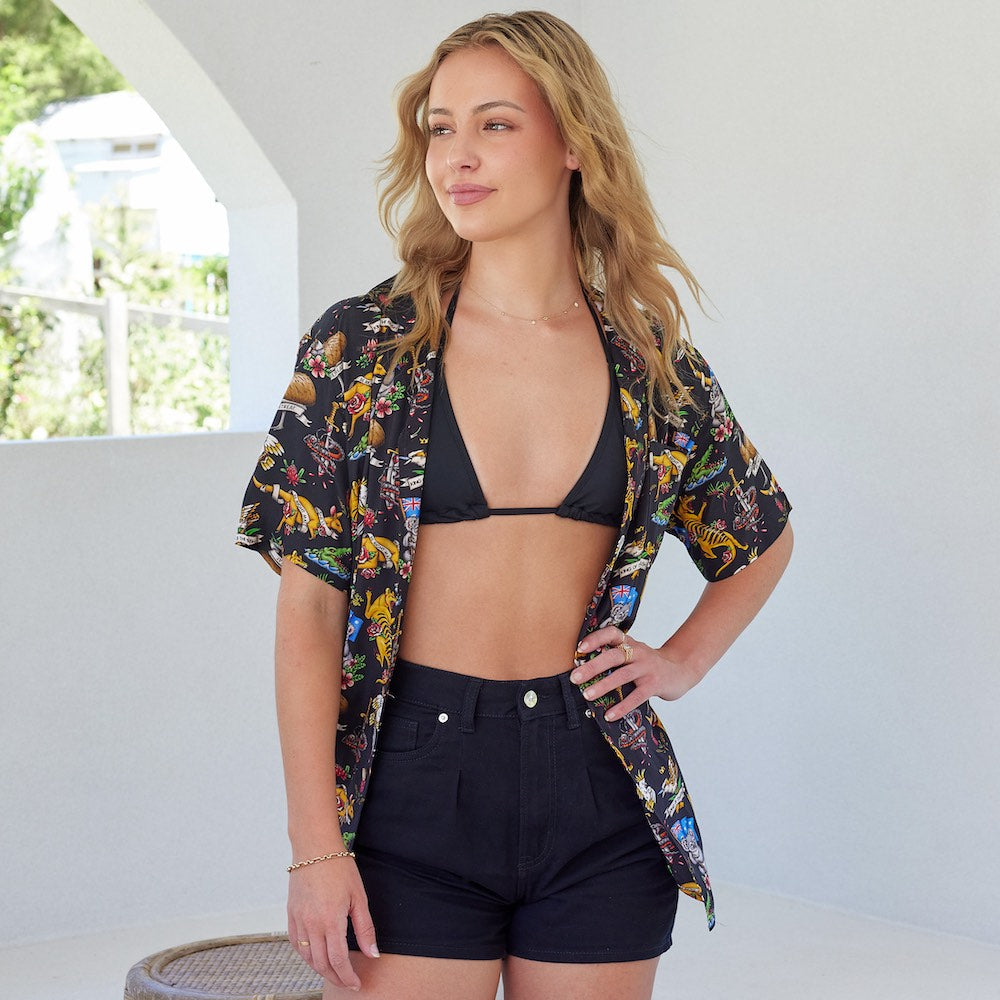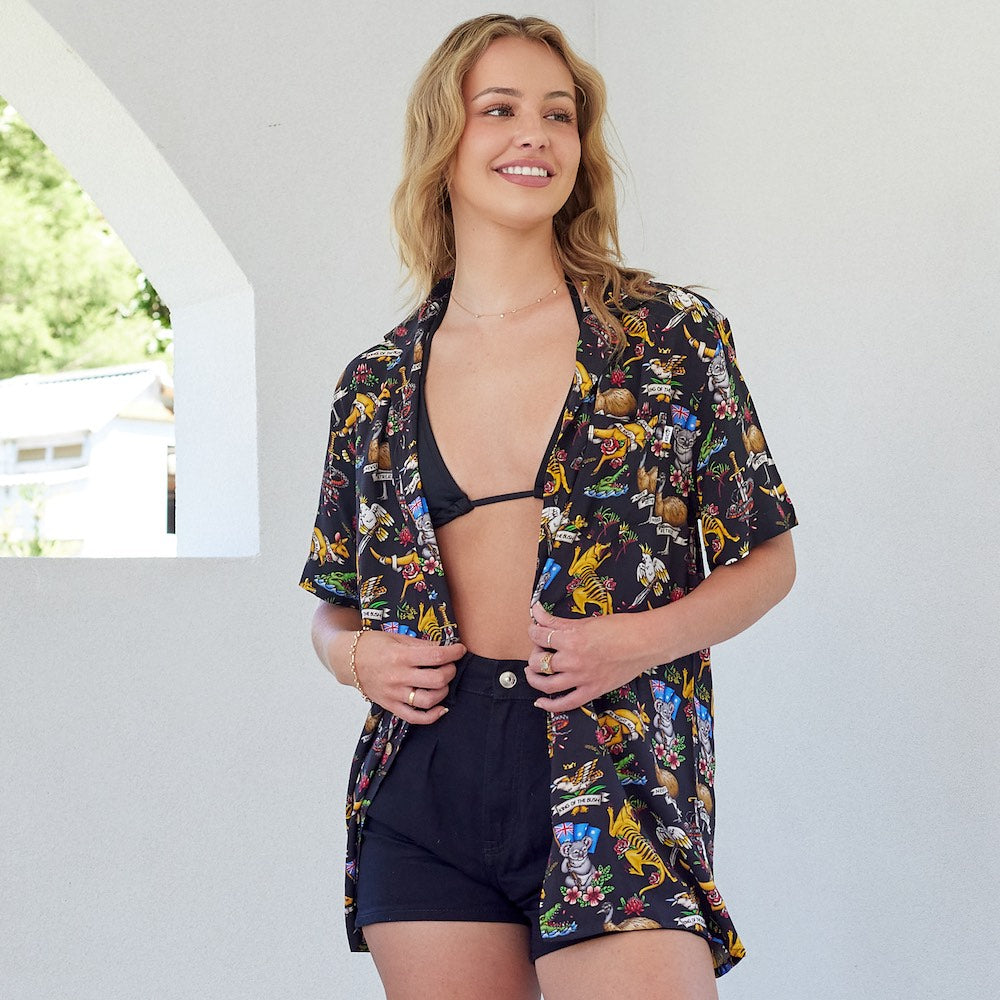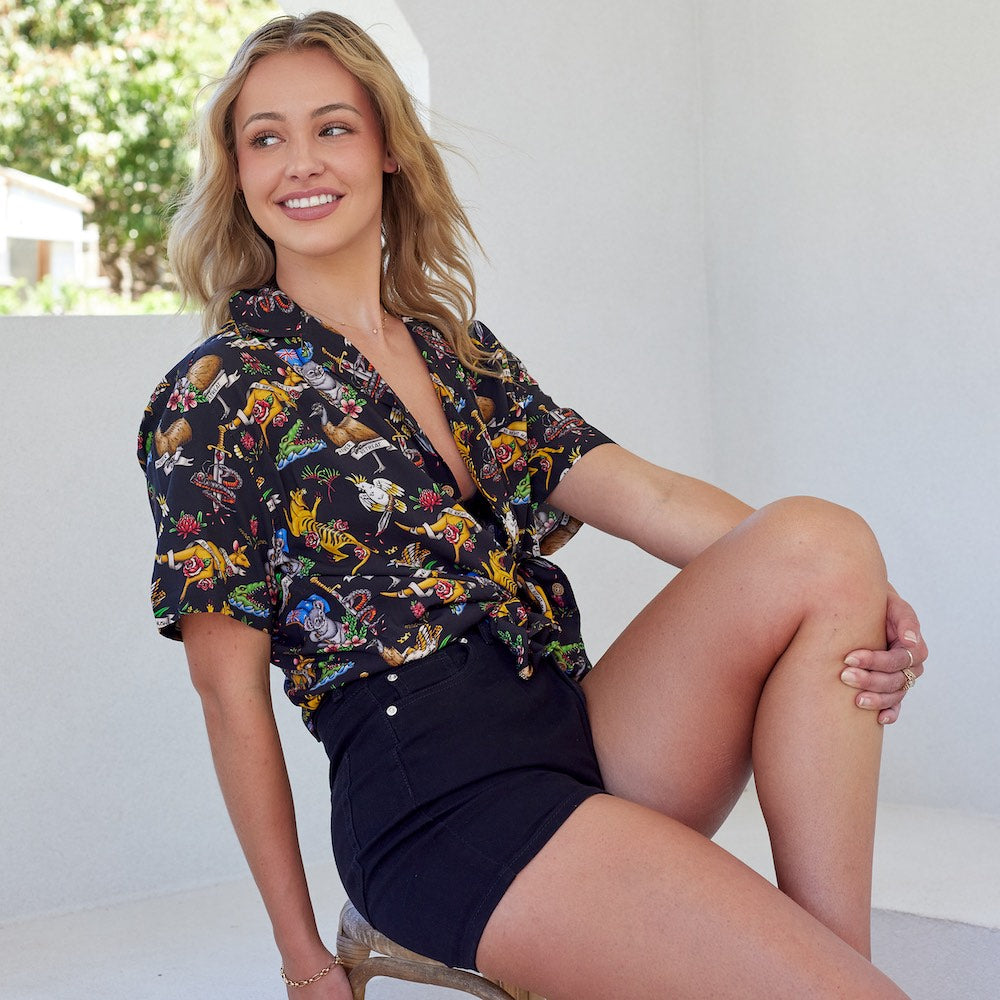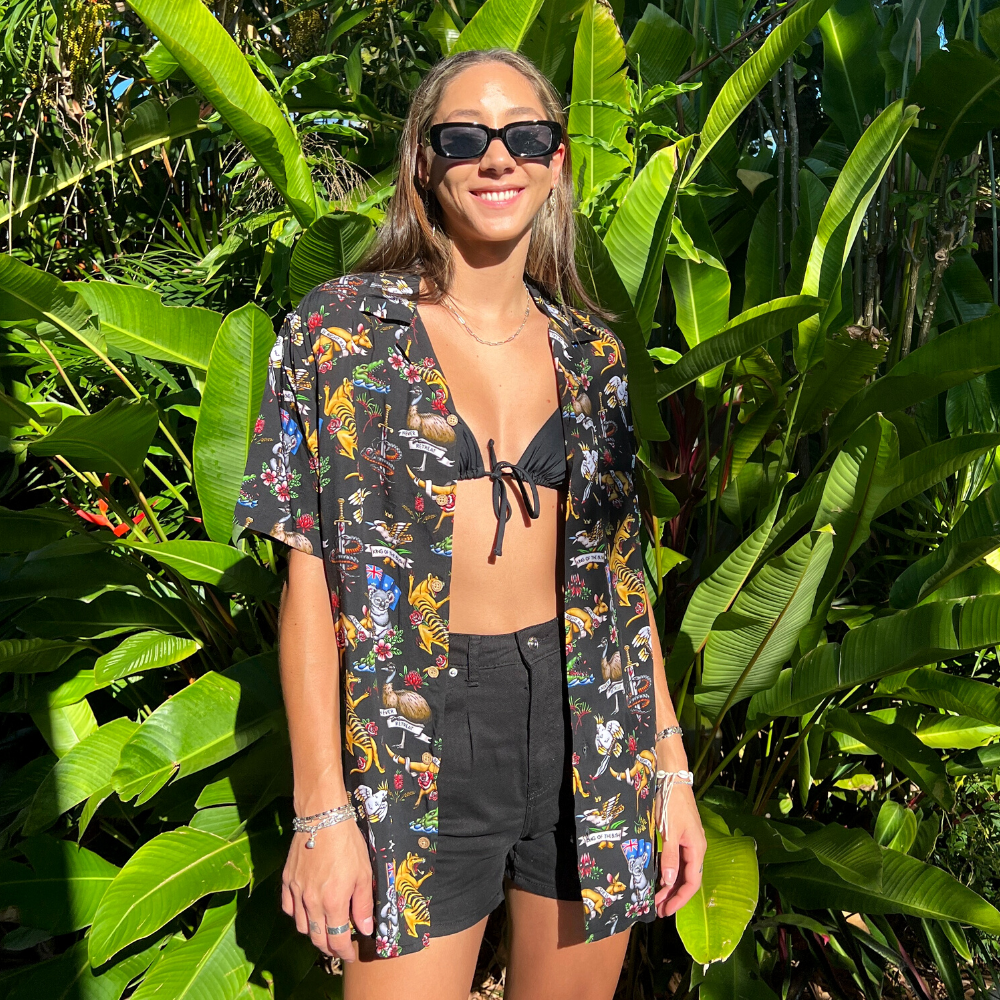 Down Under Black - Unisex Aussie Shirt
Wear this Down Under Shirt like a second skin. Cutting-edge style as indelible as tattoo ink and showcasing Australia's unique living landscape. Look deadlier than the local fauna and lay siege to lame with this relaxed Aussie attire. 

We do things a little differently in the Southern Hemisphere - and we do them bloody well, thanks mate. Shop the Down Under Collection. 
PRODUCT DETAILS
100% Soft-Touch Rayon
Classic collar
1 x chest pocket
ISC embossed coconut buttons
Unisex / Men's Regular Cut, worn by women - please check the size guide prior to purchase as these can be longer on shorter heights

This is a Unisex Hawaiian Shirt with a regular fit. Unisex garments are sized based on Men's standard measurements.